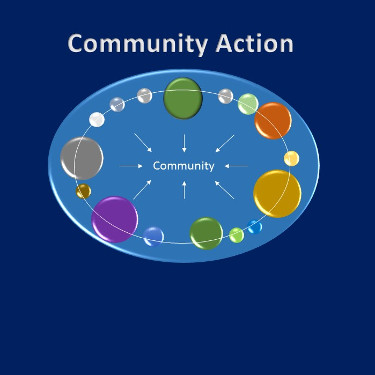 Community Action
Is there a simple, low-cost way to organize and support community-based action?
Back in the early 1990's, Environment Canada was looking to engage communities on pollution prevention through the national Green Plan. I proposed we first help local groups to organize for action, with a community network and a community action plan. A community organizer's manual was developed through the Conservation Council of Ontario.
Seven Ontario communities took up the challenge. Three of them (Elora, Port Hope, and Thunder Bay) used their community action plans to secure provincial funding under the Green Communities program. The City of Toronto network ran a Toxic Free campaign to promote alternatives to household hazards, and the City of Cambridge still hosts annual community network meetings to this day.
The community manual has since been updated, and additional resources are available on the Climate Action Canada website.