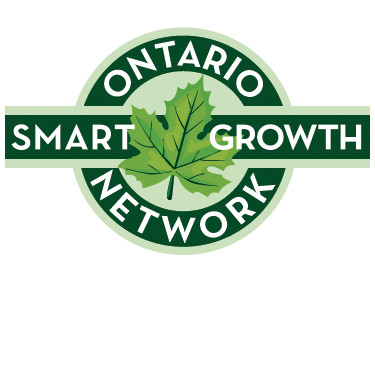 Smart Growth
It's 2002, and urban sprawl is running rampant in Ontario. Several of Ontario's environmental leaders attend a national smart growth conference in Winnipeg, and we return with a recognition that if we need to join forces to tackle the pro-development forces.
The Ontario Smart Growth Network (OSGN) was formed in 2003, hosted by the Conservation Council of Ontario and with the Federation of Ontario Naturalists, the Sierra Club (Ontario Chapter), the Canadian Institute for Environmental Law and Policy, the Pembina Institute, and the Toronto Environmental Alliance as early provincial members. All told, about 80 groups from across the province sign on, and the campaign to replace urban sprawl with smart growth is on. With Jane Jacobs endorsing our vision for smart growth, and with a groundswell of public concern, we were able to turn the Province around.
The OSGN and its members were instrumental in creating the demand for a new approach to planning and development, and in 2005, the Province introduced the Places to Grow Act, new density requirements for municipalities, and the Ontario Greenbelt to protect prime farmland around Toronto.
With success came the challenge of implementation, and here things fell apart. The Growth Plan included very little funding for community engagement (outside of setting up a Greenbelt Foundation). Even now, at a time when community engagement and support is vital for achieving the goal of a "complete community", there is precious little funding available for community projects or provincial organizations, let alone a provincial network.
The OSGN wound up in 2016.