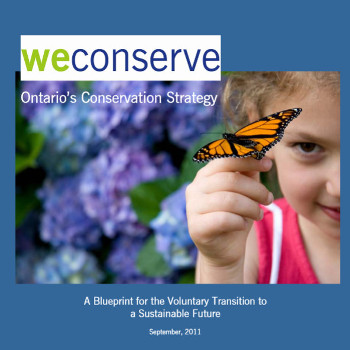 A Conservation Strategy
A good strategy lays out a roadmap to the future we want.
Here's the one I wrote for the Conservation Council of Ontario (CCO) in 2011, drawing on the work and goals of many of Ontario' top environmental and conservation organizations.
"We Conserve: a Blueprint for the Voluntary Transition to a Sustainable Future" sets out the CCO's mission as a catalyst for the voluntary transition to a conserver society in Ontario. It identifies challenge targets for each of  ten priority actions:
Help Nature
Save Water
Save Energy
Use Green Power
Drive Less
Eat Smart
Waste Less
Prevent Pollution
Buy Green
Live Local
The strategy laid out a roadmap for Ontario based on collaboration and voluntary leadership. It still stands as an example of what could actually be accomplished if we all worked together.